NEW HOME FOR NALINI OFFERING STOCKISTS A "RISK FREE" CLOTHING OPTION
Originally Published by Cycling Industry News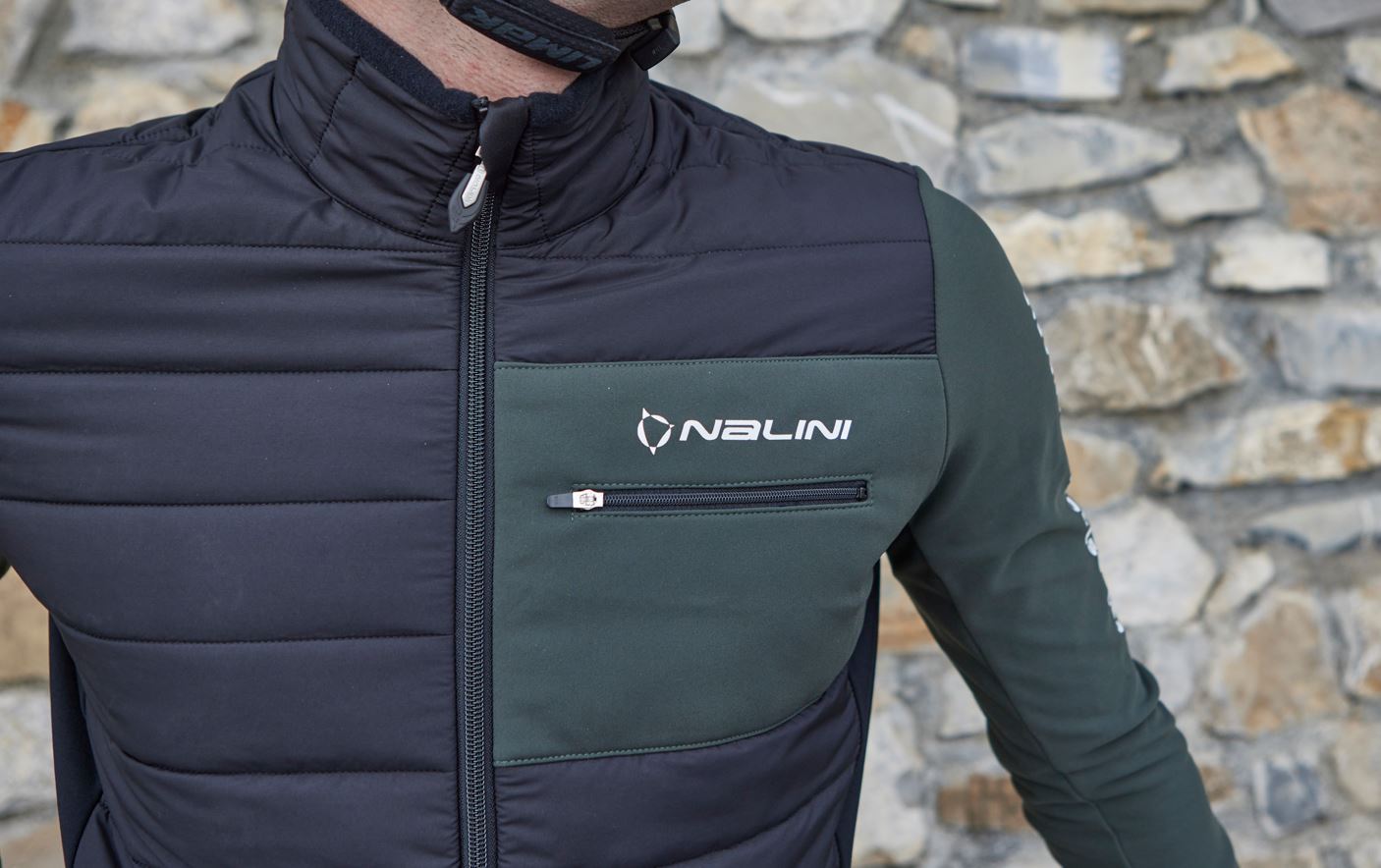 A heritage brand that's instantly recognisable to lovers of cycle sport, Nalini is back in the UK with a bang and some excellent terms for stockists. Mark Sinclair of distributor Occhio.cc shares the details…
"There is no doubting Nalini's history, it's incredible to think of the number of grand tour winners and individual stages that Nalini has on record."
Now bringing the famed Italian brand into the UK, Occhio's Mark Sinclair is not wrong, Nalini is within cycling's bubble a household name and the kind of brand that attracts browsers simply for the logo on the sleeve. Such is the quality of the product it might seem a straight-forward process, but Mark says that "many UK consumers think of Nalini as a custom clothing brand." That, of course, is not true and in fact under Occhio's guidance the opportunity is squarely targeted at the retail experience. "There is a lot of work to be done to let UK consumers coming into cycling know that there is much more to Nalini, with a huge history…. And we're working more as an extension of the Nalini office than as a distributor. We think the potential is great," he adds.
So, with clothing sometimes a hard sell and branding only half the story, why should a bike retailer take note of Nalini's expanded presence?
"With Occhio a new kid on the block we have had to start with a high appeal offering. I think consignment or dropship, (or a mix of both) is the future for some IBDs and we've had the chance to start out as a blank canvas offering this route to market. Once Brexit was announced, and then Covid hit, and where some IBDs were either already struggling to compete with the large online retailers, or caught out by a high demand during lockdown that outstripped supply, independents have had it tough," says Mark. "The time is right for IBDs in cycling to become more open to digital advances, and we've been keen to set up as a distributor who can make clothing as low risk and profitable as possible for retailers using some of the new digital services out there."
Having worked the shop floor as a young athlete selling technical running shoes and clothing, Mark remains strongly biased towards independent retailers when it comes to high-end clothing and footwear. "I think they fill a vital role in the trade," he says. In order to slot right in with many indie businesses Occhio has already integrated itself with Citrus-Lime and Shopify, streamlining inventory management, among other services.
"As many IBDs will already know, Citrus-Lime provide a great service by making a menu of products available to cycling retailers from a variety of suppliers and they have created a system whereby products and all associated data can be uploaded onto a retailer's website without fuss. This is an invaluable service to a small and lean retail business. We've invested in some bespoke software on our side to allow easy transfer of our product information and live inventory data to Citrus-Lime and their system distributes this to those signed up to their programme. We're now at the stage where we're very keen to talk to retailers who are already signed up with them to see how we can bring them the history and passion of the Nalini brand. Sales taken on a retailer's website can either be shipped to the retailer's own physical store, or D2C."
The advantages to the retailer are clear; zero risk on stockholding and a service that can even include the retailer's branding and leaflet insertion, even if it is shipped directly to the consumer via Occhio. That delivery can be turned around the next working day too.
For those curious how balanced the range is, there are numerous options and even collections for gravel and mountain bike use. Mark briefs us on the options and the innovations found within the garments.
"Nalini has a few range types, with 'Ergo' for those that like speed, performance and ergonomics; 'Ventures 'for those that like the cool of gravel; 'Color and Fun' for great designs and great colour and graphics; 'Single Track 'for MTB, and of course there's some fantastic women's designs and cuts, which is an area where we wish to put a lot of effort, especially with our own on-line store at Occhio.cc. Price points run from very affordable mid-price points with fantastic quality for the price, to high-end products with stunning quality and finish. The vast majority of Nalini products are also created from scratch, always proprietary, and manufactured in Italy. That is not cheap. They even manufacture a lot of their own fabrics and pads on site," he explains.
When it comes to women's cycling, Mark is keen that the Nalini brand be known for its approach to equality and as a result we're told of an individual sponsorship arrangement with a well known British female pro cyclist coming to light in the very near future "and we plan to bring on other female ambassadors," he says.
"We have the ability to create a platform to discuss and promote women's requirements in cycling clothing as there is so little focus on making great product available to women in the UK. Few retailers do it really well and the situation for retailers is a chicken and egg one. Nalini's women's products are so well designed, tailored specifically from ground up with completely different seam placements and cuts to the men's pieces. They are not simply women's versions of men's products. We'd like to put some effort into communicating how good they are."
All of this comes backed up by a larger organisation; that is the MOA Sport business, which is also the manufacturer for other brands and supplier to countless pro tour teams. Campagnolo is just one such example from the same factory, and Occhio subsequently has the rights to distribute Campagnolo clothing in the UK too, giving dealers options in supply and on the very same terms.
The advantage of this big-name backing is clear and as a result Nalini are one of only a few brands that can claim to have its own proprietary pads, fabrics and treatments. In fact, Nalini can lay claim to be the first cycling clothing brand to have created a man-made microfibre pad to replace the reindeer skin that was used back in the day.
"The current technologies we love the most from Nalini are the three-way fabrics that have high stretch membranes to allow tight but super comfortable aero fits, with breathable and reflective surfaces, like the Reflex based products in the new FW22-23 winter range," says Mark of one selling point to be aware of.
If it's the big sellers your store wishes to begin with in order to test the water, we're recommended the mid-price point lines like Nalini's Carena jacket and Classica bib tight. "I think we'd be willing to look at this idea of placing samples in stores," says Mark on getting shops started.
If your store wishes to try Nalini or Campagnolo clothing in store, then you can contact Mark directly via email at 
Mark.Sinclair@occhio.cc.
Sample Block Quote
Praesent vestibulum congue tellus at fringilla. Curabitur vitae semper sem, eu convallis est. Cras felis nunc commodo loremous convallis vitae interdum non nisl. Maecenas ac est sit amet augue pharetra convallis nec danos.
Sample Paragraph Text
Praesent vestibulum congue tellus at fringilla. Curabitur vitae semper sem, eu convallis est. Cras felis nunc commodo eu convallis vitae interdum non nisl. Maecenas ac est sit amet augue pharetra convallis nec danos dui.
Cras suscipit quam et turpis eleifend vitae malesuada magna congue. Damus id ullamcorper neque. Sed vitae mi a mi pretium aliquet ac sed elitos. Pellentesque nulla eros accumsan quis justo at tincidunt lobortis denimes loremous. Suspendisse vestibulum lectus in lectus volutpat, ut dapibus purus pulvinar. Vestibulum sit amet auctor ipsum.